Prof. B. M. Peerzada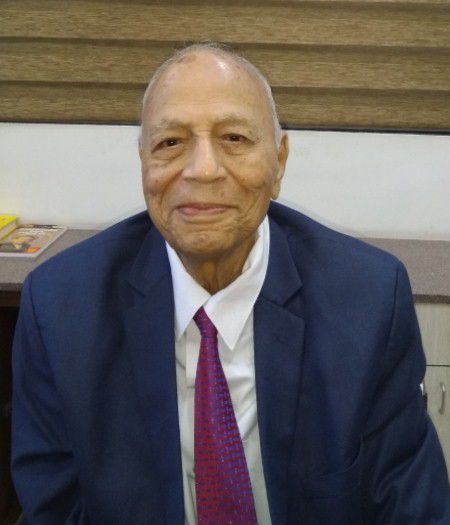 Founder and Managing Trustee
The establishment of LJ University is the apt culmination of the distinguished performance of LJK institutes in the area of higher education, especially professional education, over the last three decades. The LJ University will mark its presence with a focus on applied and skill-oriented education & research, innovation, entrepreneurship and outcome-oriented extension programmes. Professional education substantially enhances the productivity of the recipient of this education. So its cost, which is investment-in-self, should naturally be borne by the recipient.
LJ University feels proud that, not only it participates in this programme, but also with the help of its highly qualified and committed faculty and other staff it is set to play a substantial role in nation-building under the able leadership of its Vice Chancellor, Dr. Dinesh Awasthi and the Directors of constituent institutes as well as the dynamic and innovative guidance of the Vice President, Dr. Manish Shah with the support of Board of Trustees of Lok Jagruti Kendra and other executives of LJ Pariwar.
Dr. Dinesh Awasthi

Vice-Chancellor, LJKU

Dear Students,
The past two years or so have been the most turbulent across the globe. This period was fraught with frustration, fear, and loneliness. This experience has been traumatic for elders and youth alike. However, the worst is over. Now we can see light at the end of the tunnel.
Nevertheless, the ingenuity of the human race has emerged as a victor. We have gained the confidence to surmount these upheavals. And if some rough edges are still left, Lok Jagruti Kendra University (L J University) is there to help smoothen them. The University offers a unique opportunity where in you can think beyond today. The place promotes critical thinking, sensitivity, compassion, curiosity and enthusiasm.
Though of a recent origin as a university (only about three years old), our credentials are impeccable. When we were affiliated with other universities like Gujarat University, GTU, etc., our students had the proud privilege of obtaining most of the first 10 ranks, irrespective of their discipline, years after year. This has helped us gain the confidence of the students and their parents in our capabilities, and commitment to quality education. Every year, over 20,000 parents repose their confidence in us and send their wards under our care.
The major focus of the University is on promoting innovations and start-ups. We offer an environment where students can think beyond the obvious, out-of-box solutions. The University operates two well-managed incubators supported by Government of Gujarat. If you have an idea, we will help you materialize it. If you have a dream, we will help you realise it.
The University focusses skill development in a big way. For this purpose, we have developed an excellent interface with the industry and have partnered with Ford, Toyota, and Ashok Leyland in the auto sector, and companies like Zydus Cadila and INTAS in Pharmaceuticals.
All these achievements have been possible because of about 750 high-caliber faculty members that the University is blessed with. We are proud of our well- qualified and experienced faculty that will nurture you, guide you and mentor you. You are in safe hands.
Welcome to L J University, shape your career, and live your dreams.
Dr. Manish Shah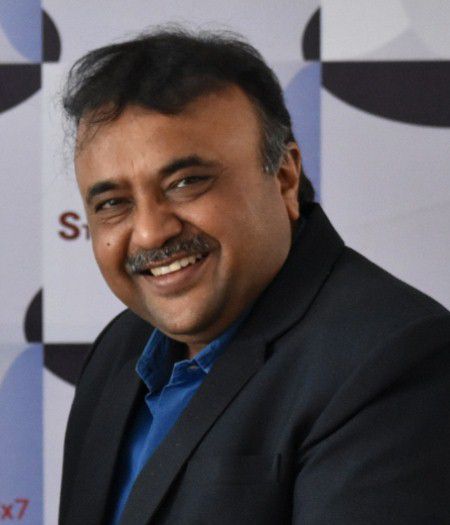 Vice-President, LJK

At LJ University, we believe in sincerity and commitment. We work hard to achieve excellence. The LJ aims at the overall development of the students. We always try to offer professional and job-oriented courses. Ensuring accessibility to genuine opportunities for every common man. To democratize higher education is our core ideology. The ultimate objective of each of the University endeavours is to help the country achieve global competitive advantage.
Keeping needs of the hour in mind, LJ University crafts its curriculum that is most relevant to the demand of industry and matches well with any centre of excellence. The University offers excellent, state-of-the- art facilities for high-quality education in the fields of Commerce, Management, Engineering, Pharmacy, Computer and Information Technology, Architecture, Planning, Design etc. Core strength of our university is its well-qualified and experienced faculty.
The prime motto of L J University is to provide quality education at affordable prices, without compromising intellectual excellence. We endeavour to ensure that no student, keen to study, is denied the opportunity just because he/she does not have financial resources.
Our students are high performers not only in their studies but also in co- curricular and extra-curricular activities. There are no major tournaments organised by the affiliating universities that we had not won, or at least not had been the finalists. Recently (in the month of May 2022) the University organised pan Gujarat Volleyball and Basketball Leagues. We accomplished grand success in these leagues and were lauded unequivocally by the State Gujarat Volleyball and Basketball Associations. Besides games and sports, we also promote theatre and other cultural activities to develop the creative side of the students.
We also encourage our students to take part in social development activities like teaching children of poor and hapless slum dwellers, under PRAYAS, a development organisation run by the students. Similarly, we have established a 'Department of Happiness' under which about 300 ultra-poor are served food by the students, free of cost. Such activities not only make the students socially sensitive but also help them develop a well-rounded and balanced personality.
I invite you to join the L J Family to pursue your career in excellence.